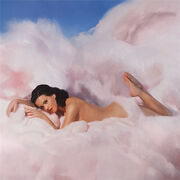 Katy Perry - Firework
Ke$ha - We R Who We R
P!nk - Raise Your Glass
Rihanna - Only Girl (In the World)
Bruno Mars - Grenade
Nelly - Just a Dream
Mike Posner - Please Don't Go
Bruno Mars - Just the Way You Are
The Black Eyed Peas - The Time (Dirty Bit)
Enrique Iglesias ft. Ludacris & DJ Frank E - Tonight (I'm Lovin' You)
Chris Brown - Yeah 3x
Far East Movement ft. The Cataracs & Dev - Like a G6
Edward Maya ft. Vika Jigulina - Stereo Love
Trey Songz ft. Nicki Minaj - Bottoms Up
Taio Cruz - Dynamite
Neon Trees - Animal
Katy Perry - Teenage Dream
Flo Rida ft. David Guetta - Club Can't Handle Me
Diddy-Dirty Money ft. Skylar Grey - Coming Home
Far East Movement ft. Ryan Tedder - Rocketeer
Enrique Iglesias ft. Pitbull - I Like It
Taylor Swift - Back to December
OneRepublic - Secrets
Taio Cruz ft. Travie McCoy - Higher
Sick Puppies - Maybe
B.o.B ft. Hayley Williams - Airplanes
Mike Posner - Cooler Than Me
The Ready Set - Love Like Woe
David Guetta ft. Kid Cudi - Memories
Taio Cruz ft. Ludacris - Break Your Heart
Usher - More
Sara Bareilles - King of Anything
Linkin Park - Waiting for the End
Ad blocker interference detected!
Wikia is a free-to-use site that makes money from advertising. We have a modified experience for viewers using ad blockers

Wikia is not accessible if you've made further modifications. Remove the custom ad blocker rule(s) and the page will load as expected.